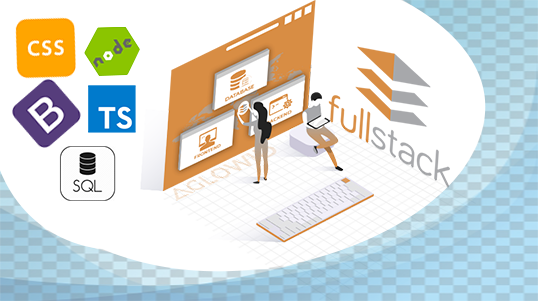 Hire a Full Stack Developers
What is Full Stack Development?
Full Stack Development deals with both front-end and back-end of a website or application development. It means that a good full stack developer can work on projects that involve building User Interfaces, Databases, and other aspects of website development. Full Stack Development comprises a handful of front and back ends development of a web application, which means a full stack developer is responsible for making sure that a web application is up to the mark from each end. The best full stack developer is not only responsible for developing and maintaining all the factors necessary to run a website.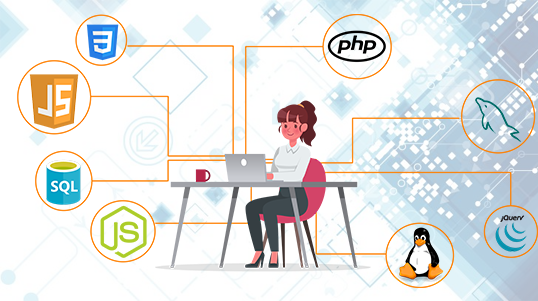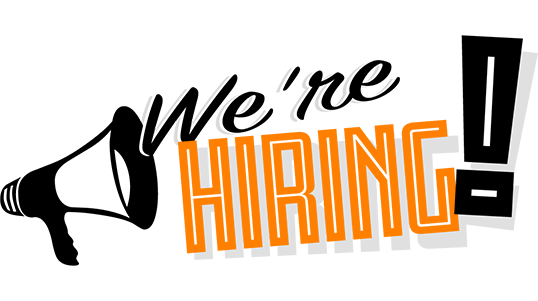 What to look for when hiring a good Full Stack Development?
You need to look for certain things before you hire a full stack developer. The first thing you need to look for is to hire a full stack developer who has GitHub experience because it is pretty much the standard of a good full stack developer. HTML/CSS are standard in all sorts of website development and one must have strong knowledge to be the best full stack developer. As JavaScript has become one of the most used object-oriented scripting languages, a full stack developer must know it. The back-end of a website is as important as the front-end. So, make sure the developer has extensive experience in PHP, Python or any other relevant language. HTTP and REST are two cornerstones in website development, you cannot hire a full stack developer who does understand the HTTP and REST and the relationship between them. In the end, the developer must have a vast understanding of Web Architecture as it will be important in developing a complex website. These are some of the things you need to look for before hiring a full-stack developer in USA or anywhere else in the world.
What to expect from the Best Full Stack developer?
As mentioned, a full stack developer is responsible for developing the front and back ends of a website, here are some of the things you need to expect from your developer to assess whether he/she is the best full stack developer and up to the task as he claims to be. There is nothing more important than the development, analytical, curiosity; problem-solving skill is Professionalism. Make sure that the person you are hiring is the best full stack developer and you can do that by visiting wadic.net and starting the conversation. You can hire the best full stack developer in USA from WADIC and forget about hiring someone else.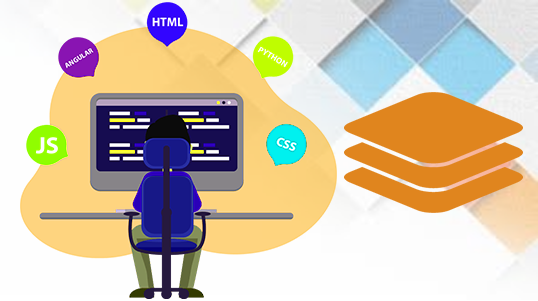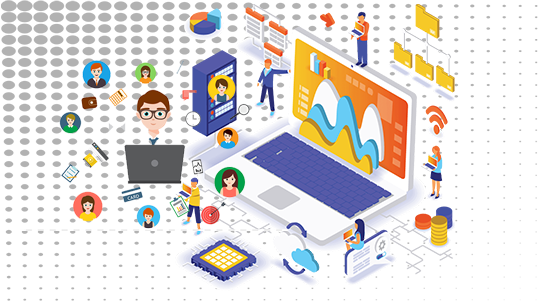 How to Hire Full Stack Developer in USA
There are a lot of companies and freelance full-stack developers in the USA providing services all over the world. You need to look for a well-reputed company with relevant experience in full stack development and resource availability. Then you give a real-life task to the full stack developer that covers all the skills you want to be deployed in your project. Do not hold anything back and provide a time frame to judge the ability to meet deadlines. Evaluate the task thoroughly and discuss it openly with the representative or the full stack developer itself. Make sure that the developer has the ability to deal with uncertainty and knows how to cope with the pressure. Get a quote from them and make your offer after evaluating the given task, interview performance, and of course your budget. This whole process goes the same for hiring a good full stack developer in USA.
Before You Hire a Full Stack Developer!
To hire the best full stack developer, one must have enough knowledge of the things that will happen in the duration of a full stack project. It is an irrefutable fact that the knowledge and experience is the decisive factor before hiring full stack developers. One must ensure the ability of a full stack developer to see the bigger picture because it is not about how little pieces of the project will be set but how these little pieces will support each other in order to complete a successful full stack development project.