Custom Android Firmware Development
For years, we have been transforming our clients' ideas into a digital reality. Our Android app developers can help you to turn your business mechanism controlled by a single customized Android app. At WADIC, Android developers help to overcome Android app development faced limitations during the development phase. Our Android app developers will help you to have custom Android launcher to make Android app run in single-task mode. Android launcher has the authority to extend the login mode, protect the device by a password or to make the device available for multiple users. Android custom firmware helps to install boot logo/ animation, customized app system features, and automatic update services to boost your android app and optimized its performance.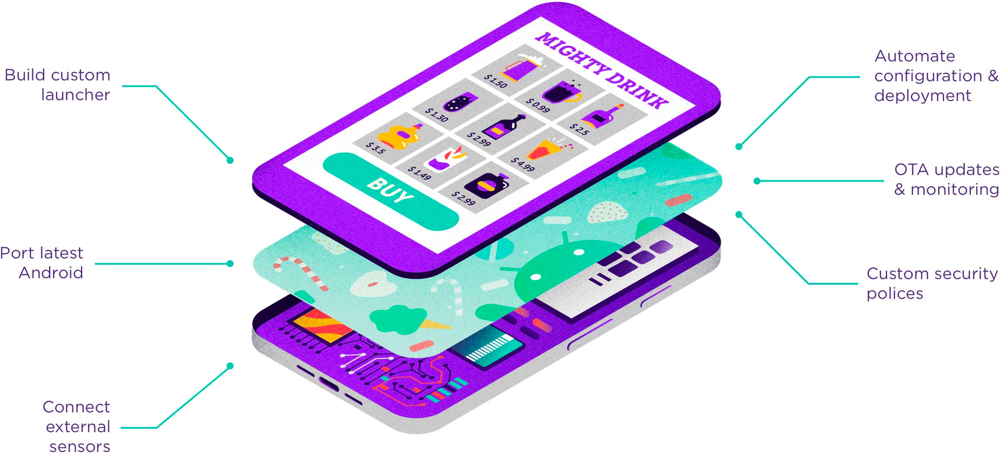 Get cost-effective, predictable and scalable business solutions.
Get access to well-vetted industrial talent; mainframe developer, mainframe application developer and avoid overhead costs.
Intelligent operations and Automation
Fully operational and technical support capabilities followed by IT-based procedures.
Robust agile services aligned with your business needs.
Secure your operating environments under one platform.
Managed solutions enabling focus on in-house IT operations
Mainframe provides you with high tech operational support which is thoroughly aligned with disciplines and controls which are critical in delivering cost-effective mainframe economics.
To manage critical applications of mainframe data, to deliver continuous testing, delivery, and feedback on solutions, requires skills management. WADIC is an agile mainframe solution for your enterprise.